Olympians are inspiring communities across the country in the leadup to Olympic Day on Sunday 23 July.
From schools, to hospital visits and a special run at Uluru, Olympians are sharing the spirit of the Olympics with the Australian community.
AOC CEO Matt Carroll said Olympic Day is an important opportunity to highlight the power of sport brought to life through the inspiration of Australian Olympians.
"Olympic Day is a chance to celebrate everything Australians love about the Olympics – inspiration, fair play, coming together to be your best both on and off the sporting field," Carroll said.
"Olympic athletes connect with and inspire people of all ages and from all walks of life. Their dedication and resilience provide an example to our young Australians to be the best they can. While we see athletes performing on the biggest stage at the Olympics and may know the hard work they put it to make an Olympic team, many people don't see the uplifting work our proud Olympians do to give back to their communities.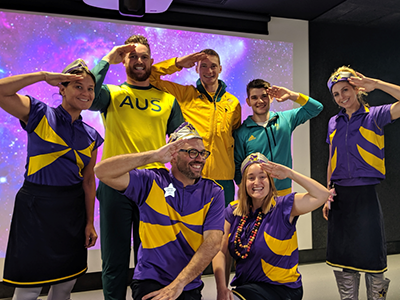 "Seeing Olympians giving back to the community in schools, hospitals and fun runs in the leadup to Sunday's Olympic Day highlights the values of the Olympic movement and the positive impact this can have across Australia."
Olympians are visiting the schools of the 2018 Buenos Aires Youth Olympic Team to honour the young athletes' achievement and present their school with an Olympic Flag.
2012 London Olympic breaststroker Tessa Wallace presented Youth Olympic gold medallist swimmer Kaylee McKeown's school Pacific Lutheran College on Queensland's Sunshine Coast with a flag, as a permanent symbol for the school of the importance of following a goal and striving for success.
Wallace said the opportunities to touch the hearts and minds of young people across Australia is the greatest part of being an Olympian.
"Being able to share in heart-warming moments with students and see how our story as Olympians can have such a positive impact is an honour and a privilege," she said.
"While we focus so much on our training and performance, when I see the reactions on students faces when we talk with them and see what an impact it can have, it still blows me away.
"It was touching to see the reaction of all the students so inspired by seeing their schoolmate Kaylee achieve so much – it was special for me too as I trained with Kaylee when she was a junior, and to see her come through the ranks, be swimming so well and inspiring people herself is amazing.
Bobsledder Lachlan Reidy, judoka Josh Katz and 400m runner Steve Solomon put smiles on the faces of kids at Randwick Hospital with the help of Captain Starlight.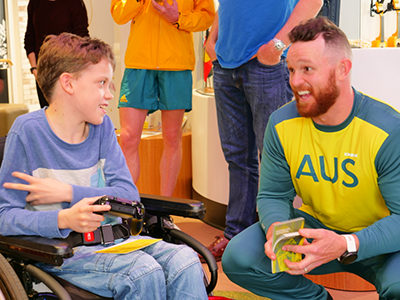 Reidy, a member of the 4-man bobsleigh team at PyeongChang 2018, said it's special to be part of the Olympic family.
"Being part of the Australian Olympic community allows me the opportunity to give back a little piece to the community," Reidy said.
"These days are really special – we did some arts and crafts with the kids, really just being a big kid and helping to bring a bit of fun into their day. It feels good to be able to provide a little fun and hope for the kids.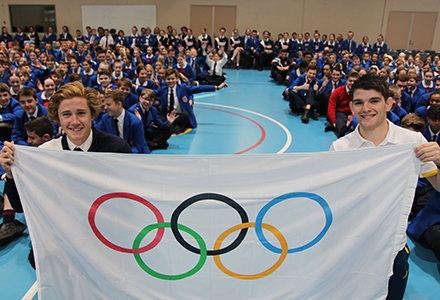 "Olympic day is a great time to reflect – it signifies great achievement across the board from so many different people and it's an honour to be a part of. It's very humbling to part of this Olympic family, I still pinch myself."
Olympians Bradley Hore (boxing), Louise Dobson (hockey), Rachael Sporn (basketball) and Lara Davenport (swimming) will take part in the Deadly Fun Run at Uluru with the Indigenous Marathon Project this weekend.
The Olympians will join hundreds of runners from Indigenous communities for a 12km relay around the iconic Uluru.
Boxer Bradley Hore is excited to participate in the Uluru Deadly Fun Run for the second time.
"It's really special for me, as an Indigenous Olympian, to be able to go to one of our iconic, sacred places and share an amazing experience with kids and elders from so many different communities;" he said.
"Listening to the stories of so many different people from Aboriginal and Torres Strait Island communities who come together for an event like this is a pretty rare experience. Seeing hundreds of kids who may have been through a fair bit in their lives be so inspired and get such a lift is amazing.
"It's an honour to share with these kids our journey as Olympians and let them know to keep doing what they're doing – if it's running or anything else they love, to just keep on pushing and following something they love."